Bluetooth connection: Bluetooth V5.1
Main body size: 45.2*37.2*11.1mm
Sensors: Heart rate sensor, motion sensor and blood oxygen sensor
Strap width: 20mm
Bluetooth connection: Bluetooth V5.1
Main body size: 45.2*37.2*11.1mm
Sensors: Heart rate sensor, motion sensor and blood oxygen sensor
Strap width: 20mm
Watch weight:48.6g (with strap)
Display: 1.78" AMOLED display
Resolution: 368x448
Battery capacity: 230mAh
Battery life: About 12 days (24-hour of heart rate monitoring)
System requirement: Android 6.0 and higher, iOS 11.0 and higher. Supported functions vary across watches, mobile phones and countries.
Haylou RS4

Smart Watch




Beauty on Your Wrist




10 Days Battery Life
Battery life can last up to 10 days in daily use mode, and it can be used for about 25 days in basic use mode, saving the trouble of daily charging.
12 days' Daily use mode

20 days' Basic use mode
daily mode
heart rate monitoring sleep monitoring; Call reminder twice a day. Message reminder Eight times a day; wrist lift 150 times a day; Exercise twice a week and run for one hour each time.
Default mode
sleep monitoring default clock screen; Turn off the phone's Bluetooth connection, continuous heart rate monitoring, and other functions.
IP68 Waterproof
The Haylou RS4 watch is IP68 waterproof. There's no need to take the watch off when washing your hands, and you can easily deal with sweat during exercise or rainstorms when you're out and about.
* Meet the IP68 protection level requirements of the IEC 60529:2013 standard. It can meet daily waterproof needs and can be worn and used during exercise (exposed to sweat), rainy days and hand washing. Do not wear for swimming, showering, sauna, surfing and other high speed water activities. Damage caused by submersion of the device in liquid is not covered by the warranty if it is used in non operable conditions.
Blood Oxygen Testing
Drowsiness and fatigue after exercise or intense work is a sign of lack of oxygen in the body. Raise your wrist to test your blood oxygen levels and keep track of your health.
* The data and monitoring results are for reference only, not for diagnosis.
Heart Rate Monitoring
Haylou RS4 can accurately detect your heart rate 24 hours a day and detect even slight changes, it is well aware of your every heartbeat.
* The data and monitoring results are for reference only, not for diagnosis.
Sleep Monitoring
The percentage of deep sleep is one of the important measures of sleep quality. Haylou RS4 actively monitors sleep time and position to help you develop good sleep habits.
Breathing Training
Perform guided breathing exercises with a specific rhythm to reduce stress anytime, anywhere and easily restore vitality.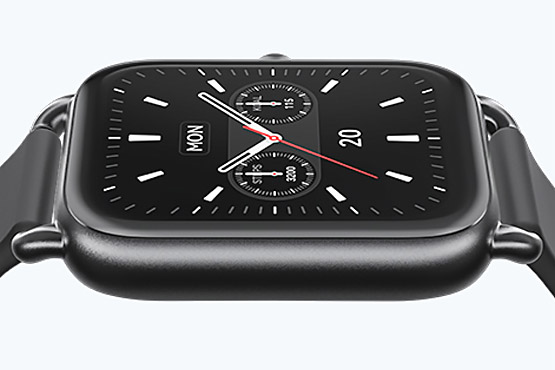 1.78" AMOLED HD display


Alipay offline payment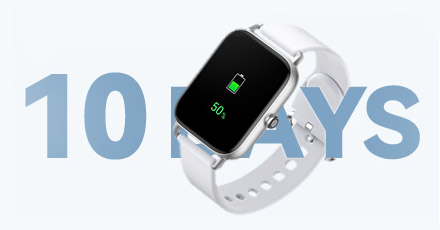 10 days battery life


IP68 waterproof


SpO2 tracking


Heart rate monitoring


Sleep monitoring
New Look Whenever You Want
APP clock screens are updated continuously. Customize the watch face with your favorite images or even your own image.
12 Workout Modes
Haylou RS4 has 12 training modes. It can record training data in real time and help you track and improve your sports performance.